Customer Experience Unlocked. Surface to Core.
Enhance customer experiences, foster team engagement, and achieve operational excellence with traCXio.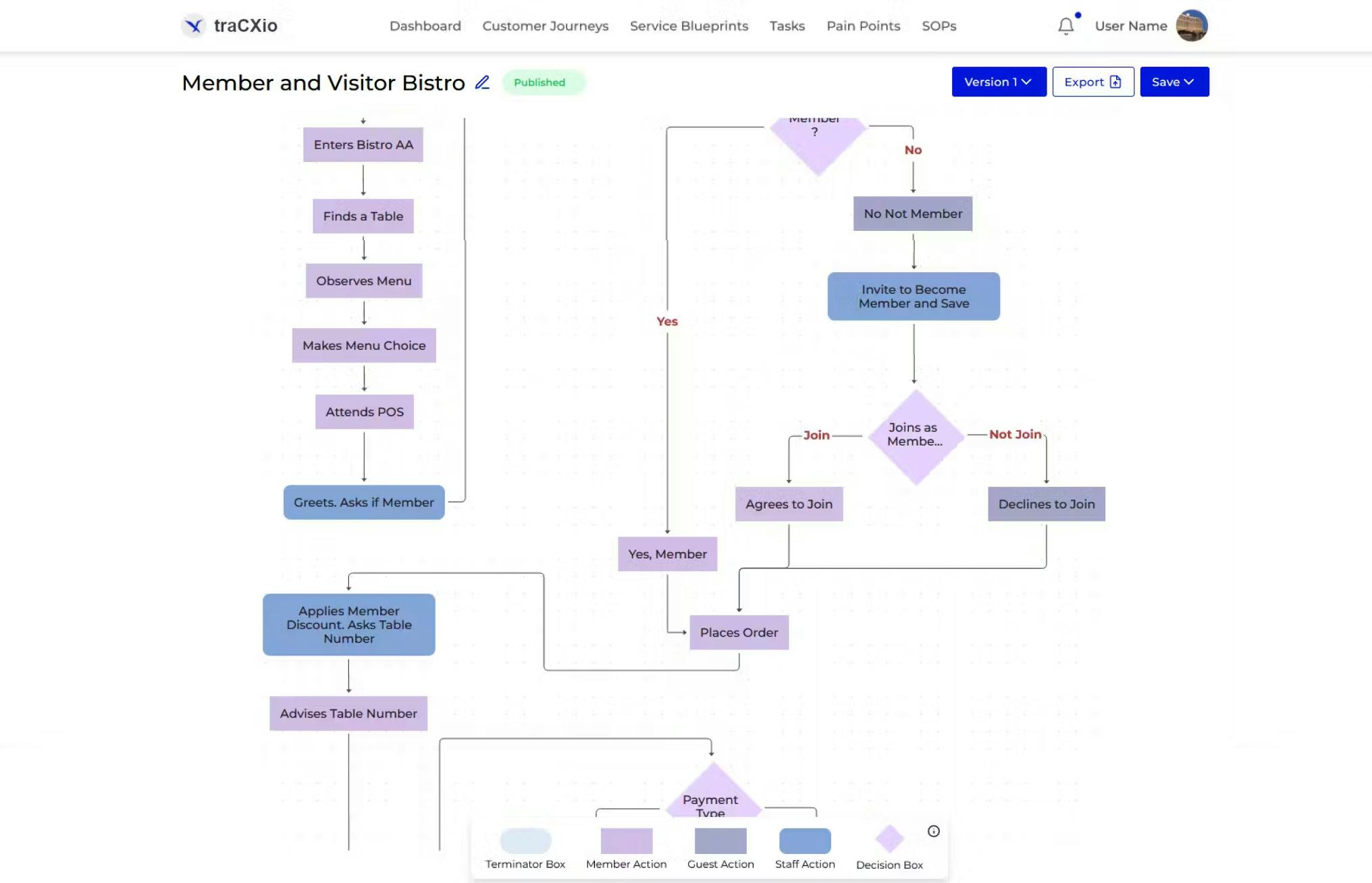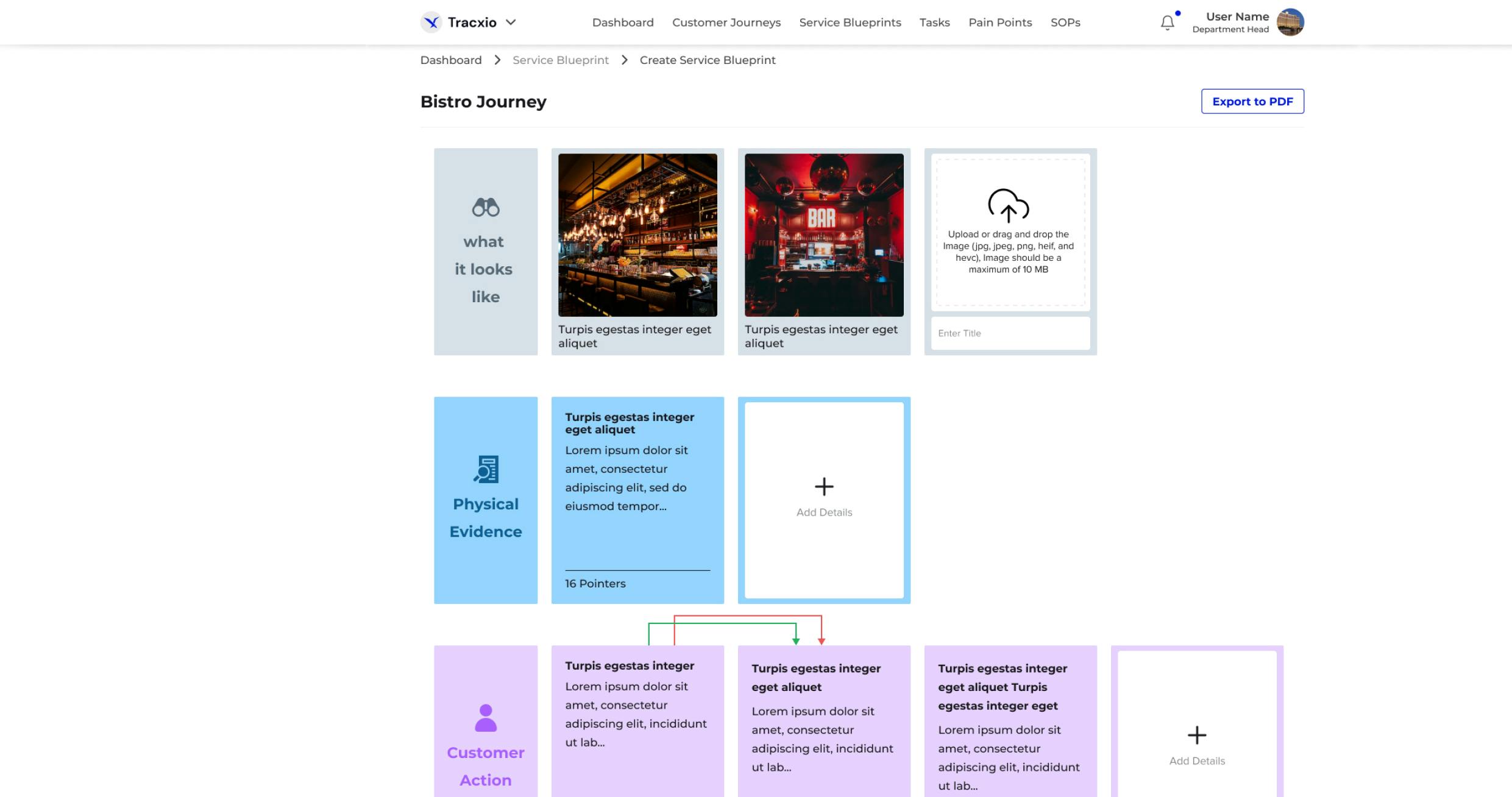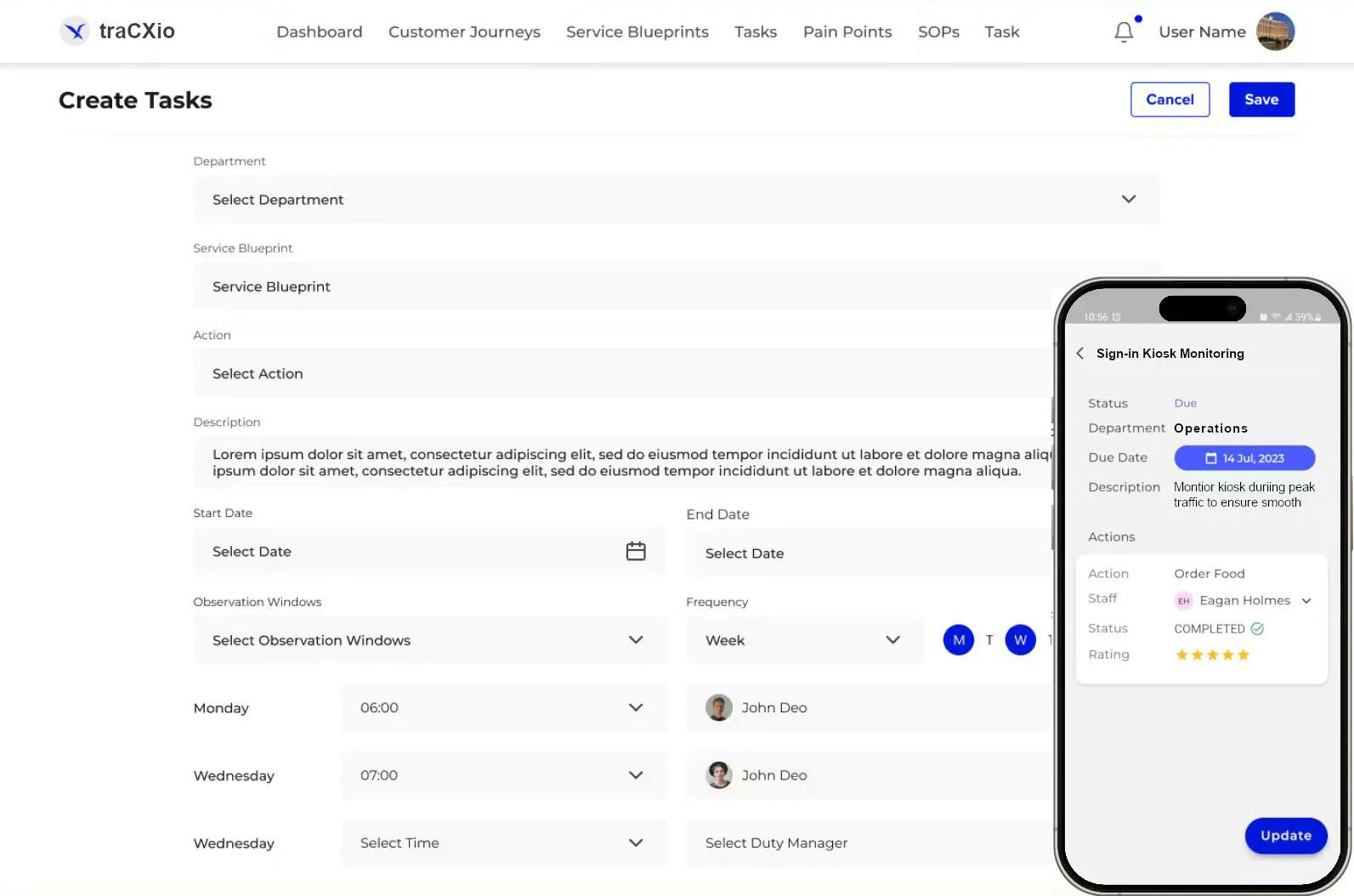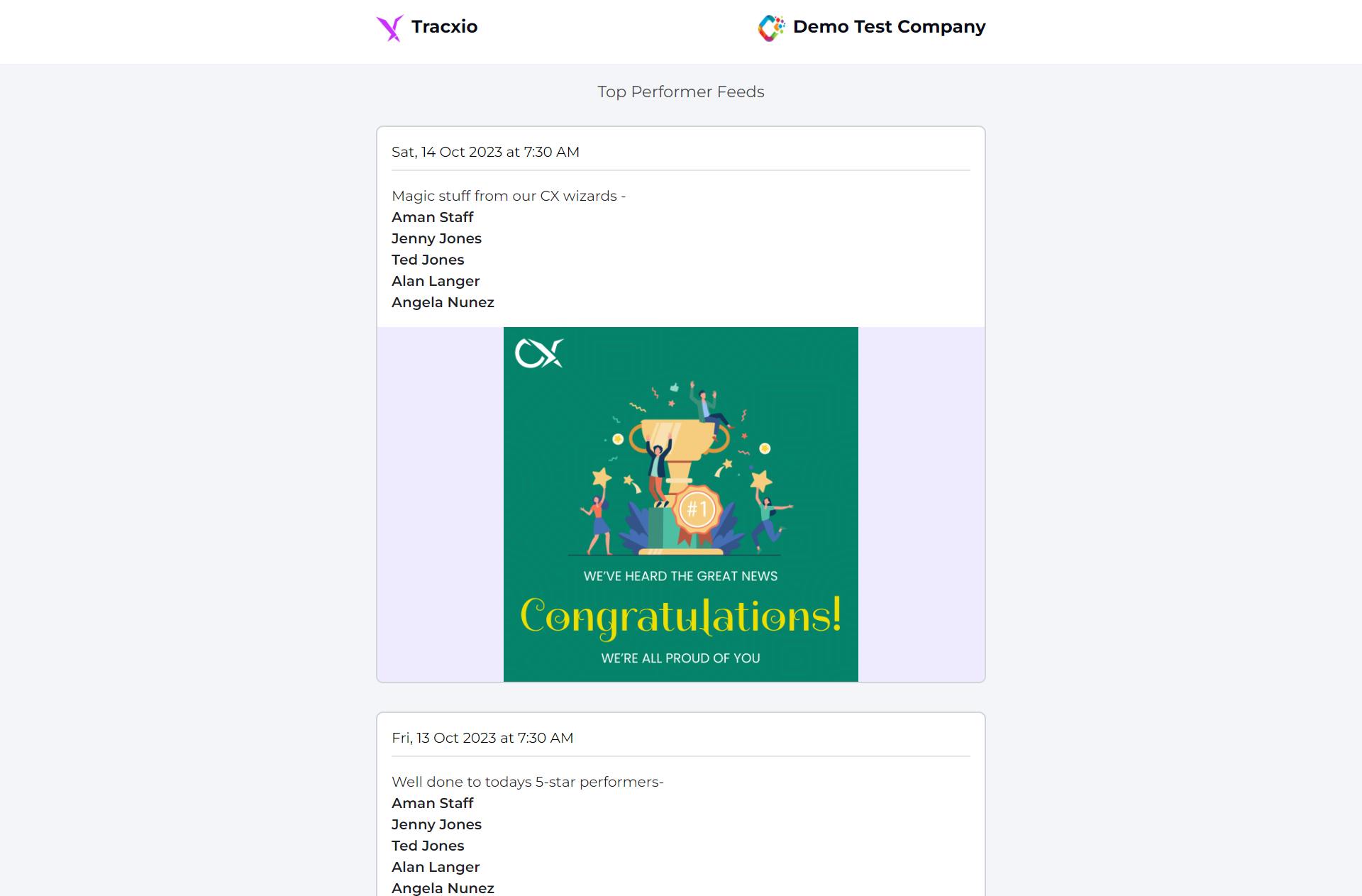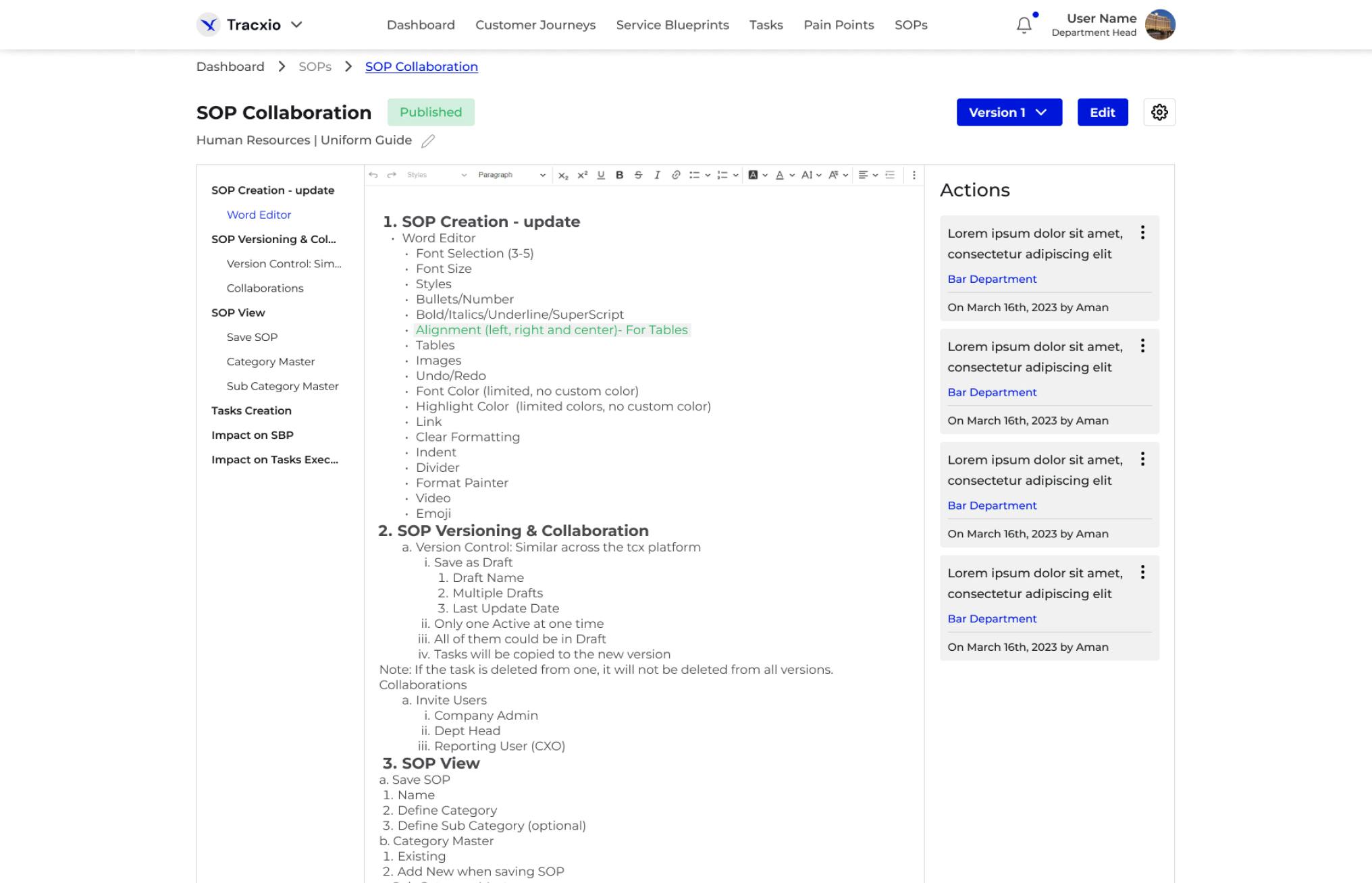 Unlock the Power of Exceptional Customer Experiences with traCXio! ​
In today's competitive landscape, success hinges on designing and managing customer experiences that go above and beyond. It's about seamlessly weaving together a tapestry of cues that not only meet but exceed customer expectations.
Let's talk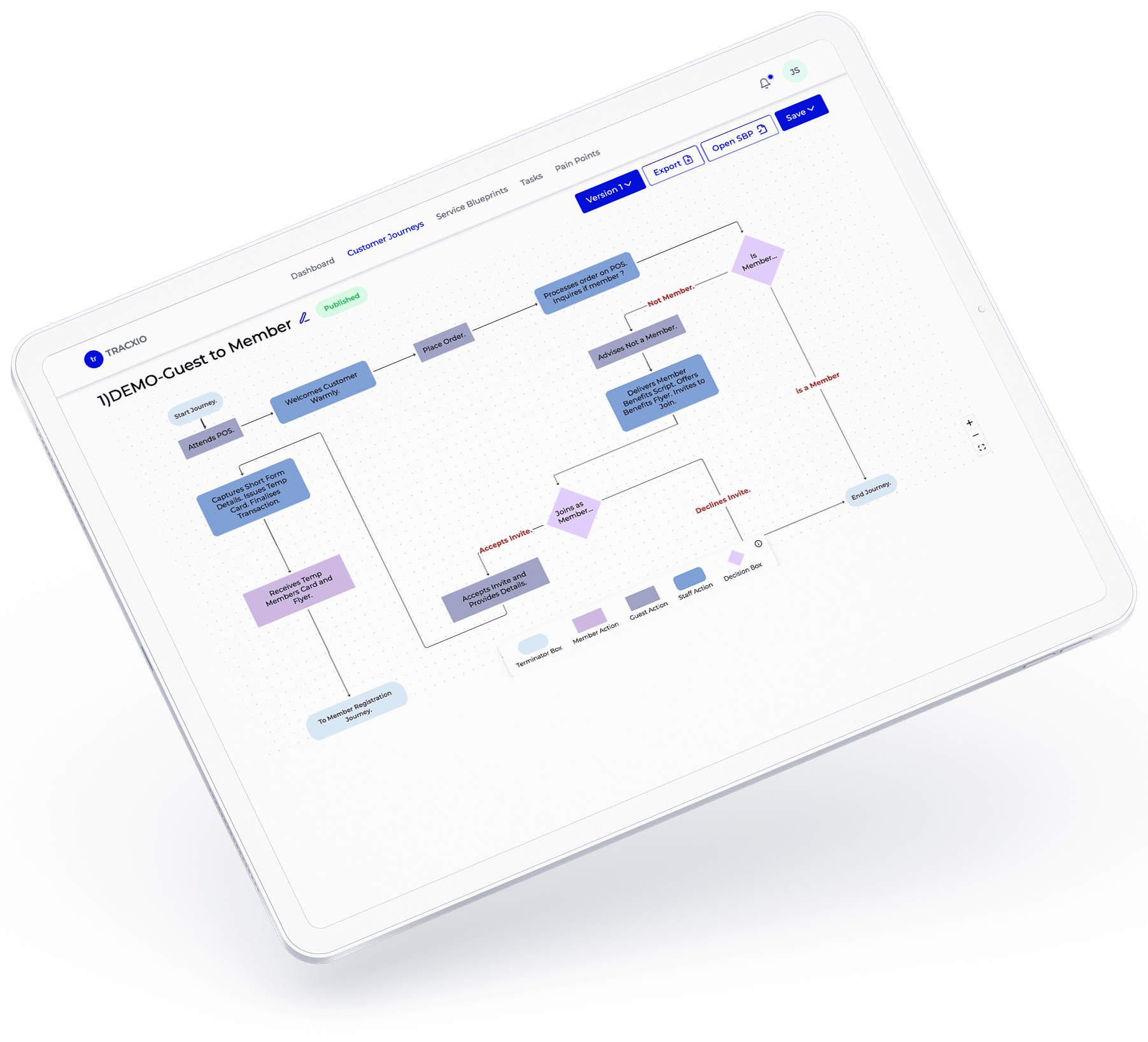 traCXio, your ultimate partner in delivering distinctive, unforgettable service experiences.
With the traCXio platform, service blueprints come to life, allowing every member of your team to visualise the entire service delivery process, right down to the supporting mechanisms. This shared vision provides a powerful foundation from which to choreograph those crucial customer touchpoints, physical evidence, and the myriad of functional and emotional cues that drive exceptional experiences.

Are you ready to transform your brand into a customer magnet? Start your journey with traCXio today!" ​
Let's talk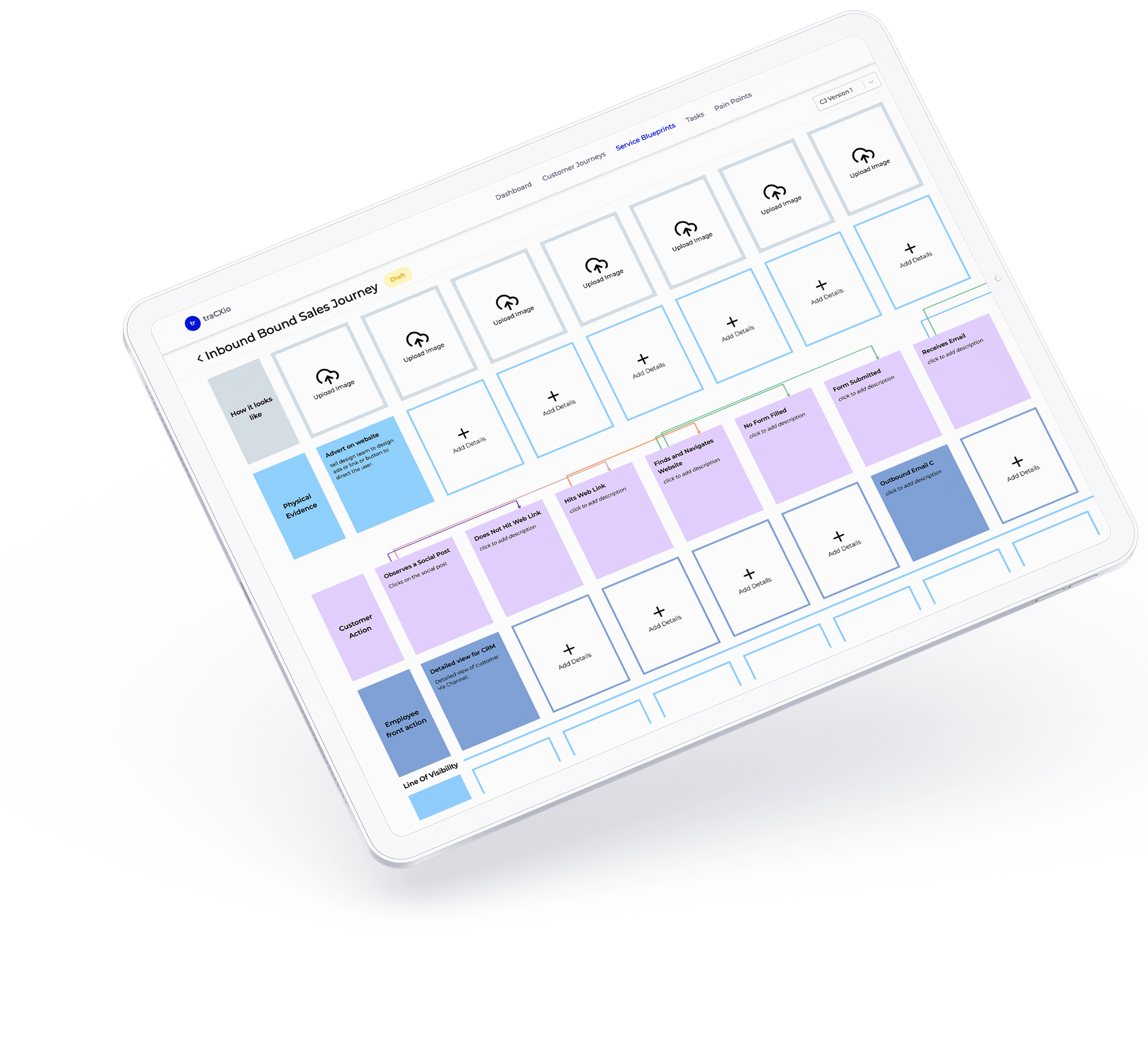 In essence, traCXio's blueprints aren't static;
They're functional elements that enable real-time monitoring of key touch-points along your many customer journeys. traCXio enables proactive pain-point management, promotes responsibility and accountability in service delivery, empowers staff to perform via gamification and helps yield delightful customer journeys. traCXio is your secret weapons for mastering the art of effective customer experience management. Are you ready to transform your brand into a customer magnet?

Start your journey with traCXio today!
Let's talk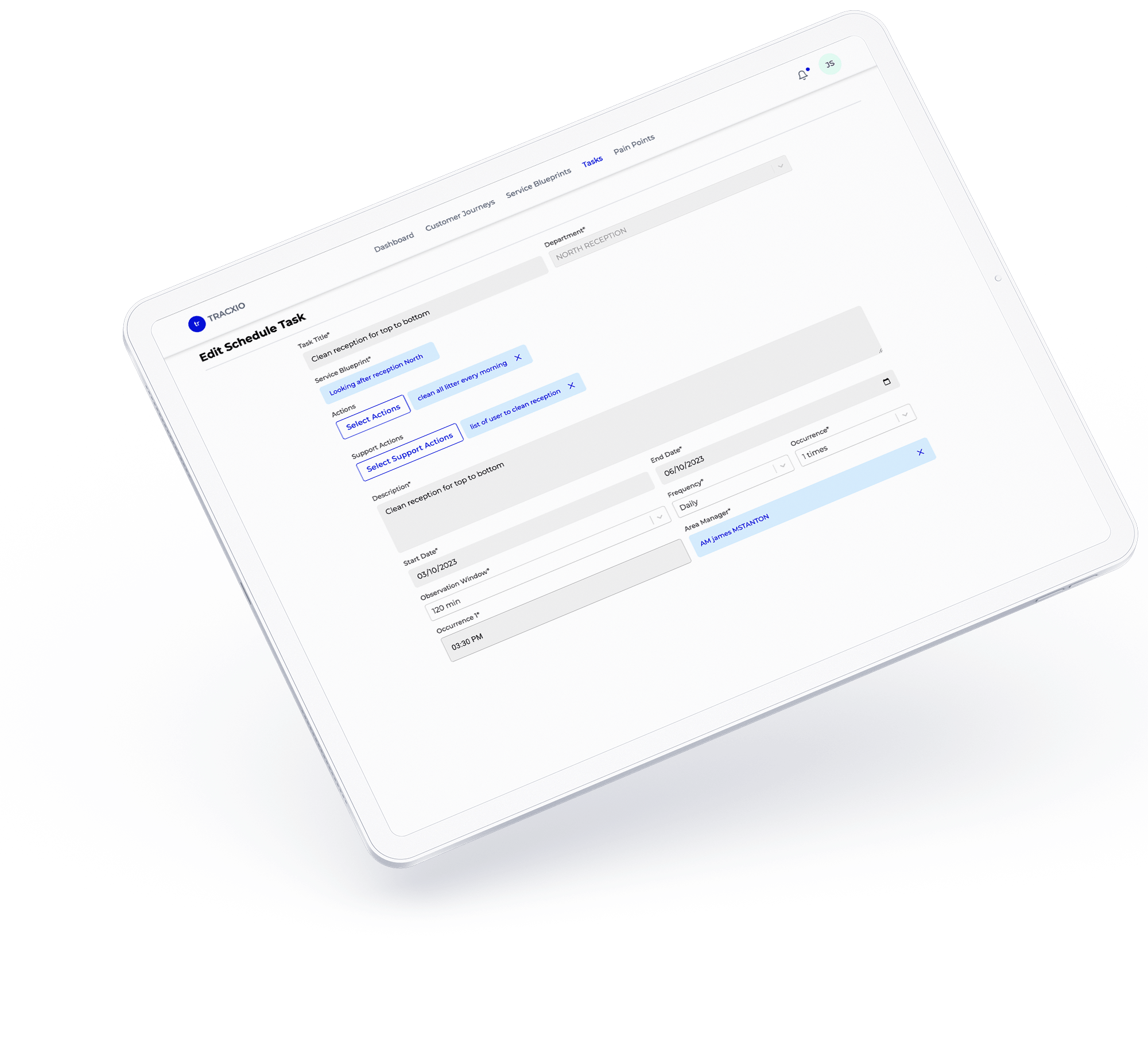 ---